IT'S never too late, even to take up ballet.
This is the message from dance teacher Annette Roselli who runs classes in ballet, tap and jazz at her academy for adults from 18 years to any age and from beginners to ex-professional.
"It is never too late to learn the artistry and technique of ballet, tap and jazz and gain the benefits of learning to dance," Ms Roselli said.
Numerous exercise disciplines such as pilates, yoga and stretch classes frequently talk about promoting the lean dancer look, yet the easiest and most pleasurable way to achieve this is by actually dancing.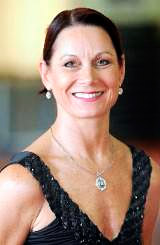 Pointe work is also introduced to adult ballet class, though it is optional.
Ms Roselli said dance was a complete discipline involving the body, mind and creative expression with many benefits.
``It sculpts your body and tones your muscles without bulking. It promotes fitness and cardiovascular exercise, strengthens back and abdominal muscles,'' she said.
``Benefits gained are posture, co-ordination, musical appreciation, poise, grace and flexibility.''
Adults are invited to try a free class at the Annette Roselli Ballet Academy, Moreton Bay College, Manly West.
No leotards and tights required, just comfortable gym type clothing.
Phone Annette Roselli on 0419 272 122.
This article appeared in the Wynnum Herald
http://wynnum-herald.whereilive.com.au/lifestyle/story/fitness-to-a-pointe/